Rufus - USB flash drive formatting and bootable creation
Rating: 10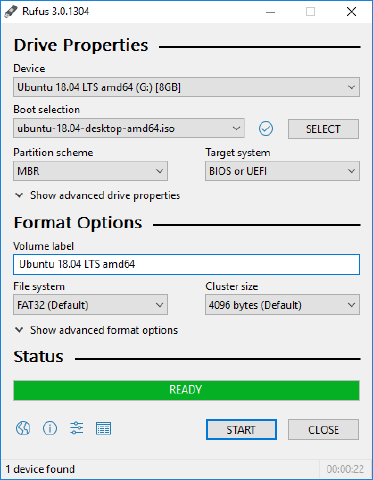 Rufus formats USB drives into mass storage devices or bootable USB drives (specifically for booting into or installing operating systems like Windows or Linux).
Rufus in the Windows Store. Source code repository. Releases on GitHub.
Personal Anecdote - balena Etcher breaks USB drive, Rufus rescues USB drive
I wanted to boot up a laptop with the minimal puppy linux, via a bootable USB drive. The Ubuntu website suggested balena Etcher to prepare the bootable USB drive (with Ubuntu).
And sure enough, balena Etcher has a very simple UI. A very simple three step process. Pick ISO, pick drive, and write to it.
Unfortunately, this broke my USB drive to the point Windows did not recognize it as such, was not able to format it or create partitions, and balena Etcher failed to write to it too.
So I checked for alternatives; preferably FOSS.
Rufus to the rescue. A simple UI but with a lot more functionality and options. It was able to format the USB drive back into a usable mass storage device, as well as create a working bootable USB drive.