The Quintessential Quintuplets
Rating: 7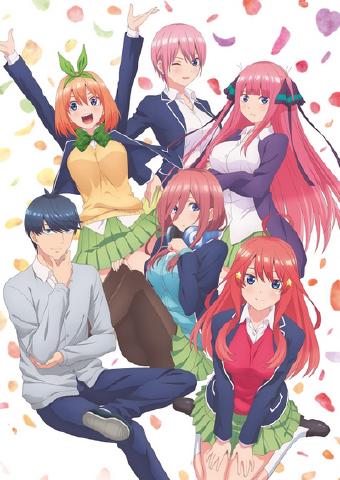 Enjoyable series. Humorous, emotional. Story has blatant logic/consistency issues. Series opens with future series ending.
A little disappointing that five so distinctive, different quintuple sisters are supposedly not distinguishable.
I did not like the look into the repeated looks into the future at all. I assume its supposed to drive investment, interest, and serve as foreshadowing. But why not let it play out? By showing the end, a huge part of relationship but also character development is made almost pointless, at the very least uninteresting - because we already know the ending.
Other than these two very disappointing, irritating, annoying direction issues, a very enjoyable and emotional series with good, clean visuals.