Gate
Rating: 8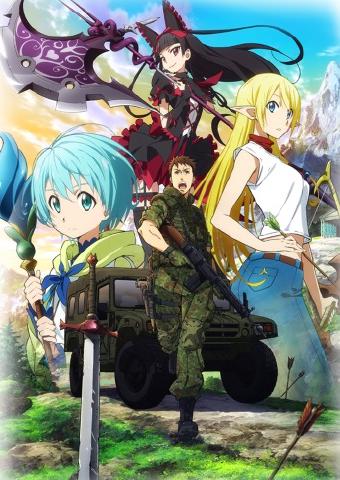 Broad setting/premise spoilers

Synopsis/Premise: A gate to another world opens in current day Japan, and a historic, antique and magic civilization attacks (spears and shields, magical beasts).

Japan explores the foreign land.
Has very good and enjoyable parts to it.
Rewatch-approved. One of my favorite series to rewatch - skipping one section/episode (elf confusion).